Extreme Couponing 101: Step Six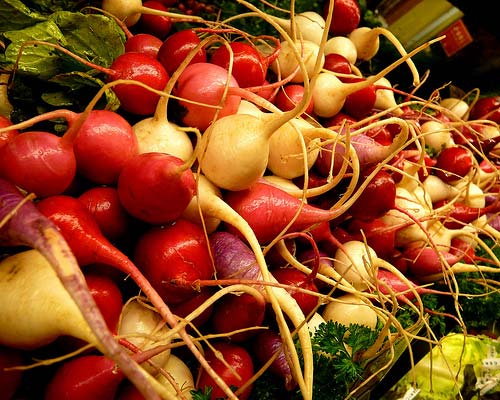 Step Six: Shop, shop, shop!
Now, onto the fun part! When you are first beginning to coupon, it is important to plan enough time for yourself to be able to go and get everything, and then spend enough time checking out that you don't feel rushed or flustered (this means it is probably a wise decision to leave the kiddos home). Some people prefer to shop during off peak hours, like late at night, or in the mornings because they feel like they are more likely to find cashiers who are willing to spend a little extra time with them.
The way I personally shop is I go in (always bring your binder with you just in case you stumble upon an unadvertised clearance item!) and gather up all the things on my list. I try to keep it separated, if possible, into the different transactions I am planning on. (Remember if an item is out of stock, don't be afraid to ask for a rain check!!)
Thought! Wanting to actually up grade the general style with my current site. Views about the modern branding at http://www.iloverenovations.ca/? Truthfully a marvelous Halifax based renovator if desired inside the general Nova Scotia location. Send a remark. Appreciated!
When it comes to picking a checkout line, I ALWAYS look for a young, male cashier to check me out. I'm not sure why it is, but they are always the ones that give couponers the least amount of issues, and they seem to be the friendliest! When you first walk up to check out, let your cashier know you are going to be making multiple transactions (if you are) and also let them know you have some coupons. Ask them if they would like you to save them all for the end, or if they would prefer you to hand them over as each item scans (9 time out of 10 they will just want you to save them for the end). Watch each item ringing up, and pay attention to if they are ringing up as the price you we're expecting. Dont be afraid to speak up if something rings up different then you thought it should have. If the cashier requests for all the coupons at the end you can choose to hand the cashier the coupons one at a time, or instead hand them the whole stack. If you choose to hand them the whole stack make sure that you hand them so they are stacked so each coupon is perpendicular to each other (two coupons would form an X). This will make the coupons easy to grab and there will be less chance one will get missed. Pay attention to make sure each coupon gets scanned, and that the amount comes off like it should. Once you get to the end, verify that your subtotal is what it is supposed to be. If it is, pay what you owe and make sure to smile and thank your cashier! One more very important thing to remember when you are checking out is if someone gets in line behind youand you know you are going to take awhile, let the person know (many times they will choose another lane once they find this out). They will appreciate it, and you will be thankful you are not getting exaggerated sighs halfway through checking out.
Thx guys! I had told my co-worker that we would mention her incredible personalized doll shop that careses, http://staciefox.ca through a site posting. If you're shopping to find a handmade doll shop around the whole Ontario region, they really are stellar.
Certainly, I absolutely must note the basic outline for this valuable post was graciously furnished by Wayne from allbritemaintenance.com. They really are a wonderful cleaning companys. We definitely welcome a wonderful suggestion!
Inspirations For This Post
http://astrotvboxes.ca - Once again, many thanks for giving the pix!

Posted in Financial Services Post Date 06/01/2020

---