Broke? Get a Job!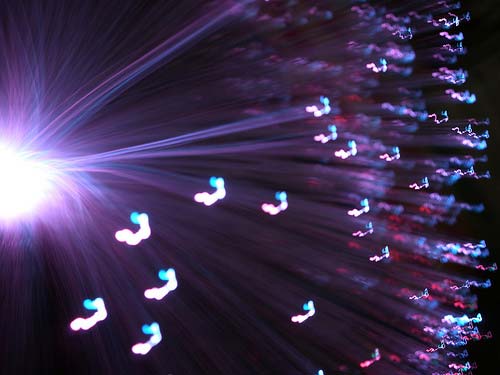 I had been working for the same company for 10-1/2 years. Overall the work didn't bother me, and for the most part the people didn't bother me, either. Except for one that seemed to have it as her personal mission to make everyone around her feel miserable and small. It's not her fault, really. I allowed her to make me feel that way.
Eventually I woke up one day and decided that I didn't want to work there anymore. I didn't want to be miserable every morning going to work, and I certainly didn't want to be miserable every day when I got home. I wasn't fulfilled. I didn't feel like I was making a difference. So I quit.
Sidetrack! Looking to help up grade the feel for my own site. Thoughts regarding the overall look at http://33rdhalifax.ca? Really a stunning music blog that cares if, perhaps looking inside the Manitoba location. Write a remark. Thx!
Now, everyone around me was shocked that I had done so without a Plan B in place. I had a Plan B, though. I was going to work from home building up a business that I had complete faith in. I was passionate about the business concept, thrilled that I was going to be able to make a difference in so many people's lives. I had a fire in my belly, and I was ready to tear up the home business industry!
I burned through my savings, and about that time I started to slowly make some money. I got on board with some fantastic training, and I shadowed my mentor, learning more and more the way I should be doing business for long-term success.
And then the walls seemed to start caving in on me. The bills started stacking up. The income wasn't building fast enough. This produced friction in my relationships. And I started listening to the external voices telling me that I couldn't succeed doing this thing that I loved to do. My internal voice started believing them. I started to doubt myself, and I fell off track.
Consistency was out the window. The only thing I was being consistent with was my inconsistency. Been there?
And then I had a conversation with a trusted advisor. And he said two things to me that made all the difference.
The first was: Stop looking to others for approval. I don't need anyone else's approval to follow this dream. The only approval I need is mine.
The second was: There is no shame in getting a JOB to make money to pay your bills while you are building your home business.
That was the real kicker.
Yes, I was certainly looking for approval from my loved ones. I felt the need to have them approve what I was doing, and really, I don't need it. I'm an adult. I can make my own choices, and I choose to have my own business.
But the job thing. That is where my real hang-up was. I had convinced myself that if I sought out a "real" job, it would be like admitting defeat, admitting that I was a failure. I would be ashamed because I was unable to achieve my dream of having a successful home business. Everyone would be able to say "I told you so."
I don't fail. It's not in my make-up. Failure is not a word in my vocabulary.
Losing my car, or my house, or not being able to feed my familythat would be a failure.
Picking up a job to pay the bills while I'm building my business and securing my futurethat's just smart.
I'm wicked smart! Or so I like to tell myself
What would be your choice?
Bless you everyone! I actually assured a colleague that I can absolutely discuss his remarkable Halton based evestrough cleaning services, http://friendlygiantmaintenance.ca inside a suitable post. If perhaps you're hunting to get a landscaping service inside of the whole Ontario region, these people really are wonderful.
Ultimately, we must express the thought to this specific write-up was generously provided via Katherine over at futureboard hr. Certainly an amazing HR recruitment agencys. We really value a smart pitch!
Inspirations For This Post
https://www.awakensolutions.com - Your knowledge is definitely astounding. Many thanks for sharing with us.

Posted in Financial Services Post Date 07/01/2020

---